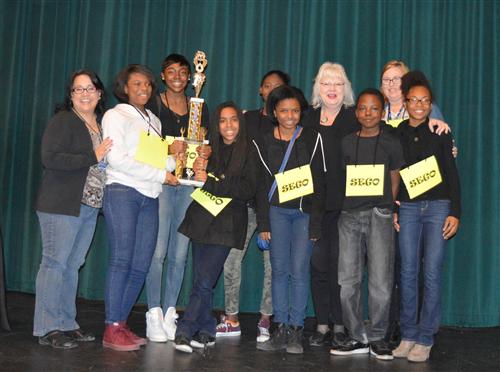 Congratulations to Sego's Helen Ruffin Reading Bowl Team for their
1st Place District Win!
Pictured above are Tracie Livingston (Media Program Specialist), Mary Goodspeed, M.S. (Coach), Nicole Brouse (Teacher), and the Team: Travine Allen, Jeslyn Barnwell, Gloria Charles, Teeniko Gadlin, Jazmine Kindell, Kaitlyn Ramsey and Layla Scott. Our HRRB Team members are excited to be going to Greensboro, GA on February 11, 2017 to take part in the Regional Bowl.