Count Down!
5,4,3,2,1,0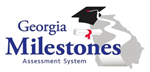 It's on the way parents!
Please make plans to attend this very important informational session.
Pine Hill Middle School faculty and staff would love to see you there!
February 14
10:00 AM, 2:00 PM or 5:00 PM
Get valuable information about these Statewide Assessments.
Click here to view flyer.